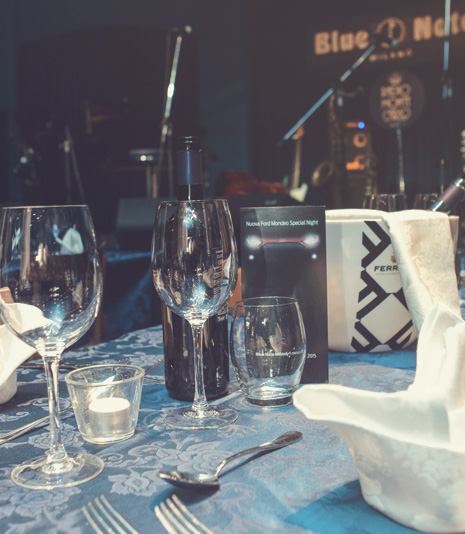 Blue Note Milano restaurant enriches your experience giving you the opportunity to join the show with a selection of simple and refined enogastronomic proposals, the result of the chef's creativity, ranging from typical specialties to international recipes.
Over 200 cocktails and liqueurs, and a wide selection of Italian and French wines, characterize the wine list, which completes every menu with style.
Choose to add dinner for a multi-sensory experience!
Download now: