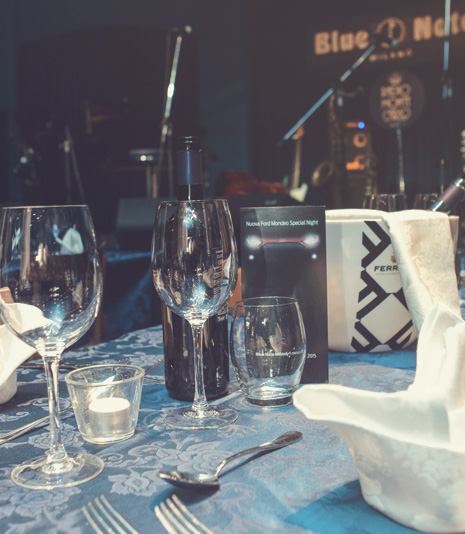 An evening at Blue Note gives the opportunity to enjoy the finest combination of music and food, as in the best international clubs.
The restaurant service takes place in the concert hall and offers a simple and refined cuisine with Italian and international dishes, a wide selection of Italian and French wines, more than 200 cocktails and spirits from the bar.
The kitchen is open from 7.30pm to midnight. In order to fully enjoy dinner and concert, we suggest to arrive in advance (at 8pm for the 9pm show and at 10.30pm for the 11pm/11.30pm show).
Every Sunday, from October to March, the traditional Brunch at Blue Note takes place at noon.
Read our Rates and policies to know all the conditions about restaurant and table reservation.